PET发泡设备
您现在所在的位置:首页 > PET发泡设备
PET发泡板材设备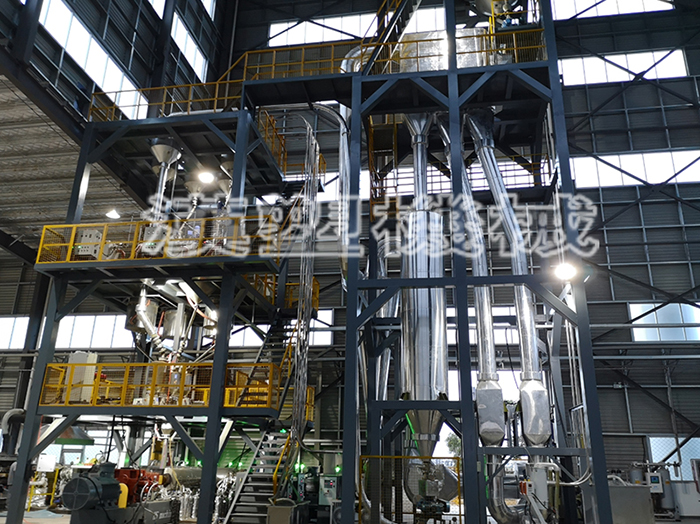 PET新型泡沫片材生产线
New Type PET Foam Sheet Production Line
PET工艺先进:
完美的实现采用双节机的设备结构进行产品生产,在保证满足产品生产工艺的基础上实现产量的提升
Advanced technology: Perfectly realized the equipment structure of double-section machine for product production, and the capacity is increased on the basis of ensuring the product production process.
PET高性价比:
汉塑公司经过一年的试验,实现从物料处理、主机螺杆结构、压力温度控制、模具成型到后期加工粘接全面国产化,从而大大降低了设备制造成本,保证质量的前提下,其成本远远低于国外同类设备。
High performance-cost ratio : After one year's experiment, Hansu company has realized the full localization from material processing, screw structure of main extruder, pressure temperature control, mold forming to post-processing adhesion, thus greatly reducing the manufacturing cost of equipment, and on the premise of ensuring quality, its cost is far lower than similar foreign equipment.
PET售后保障:
汉塑公司作为国内成功实现PET发泡板材设备研发的公司和制造厂家,能为客户提供全面的产品生产工艺培训及持续的技术指导。
After-sales guarantee: As the R&D company and manufacturer of PET foaming board production line, Hansu company can provide comprehensive product production process training and continuous technical guidance for customers.
PET型号参数
| | | | | | |
| --- | --- | --- | --- | --- | --- |
| 主机Main extruder | 螺杆直径Screw diameter (mm) | 电机功率Driving motor (kw) | 挤出产量Extrusion capacity (kg/h) | 产品密度范围Range of product density (kg/m3) | 产品厚度范围Thickness range of product (mm) |
| D85/200 | 85/200 | 132/90 | 400-600 | 60-250 or higher | 20-80 |
| D95/250 | 95/250 | 160/132 | 500-800 | 60-250 or higher | 30-100 |
PET构成:
² 预结晶干燥系统
² 失重式计量加料系统
² 发泡剂注入和计量系统
² 挤出发泡机组
² 发泡辅机
² 其它辅助设备
PET整厂工程案例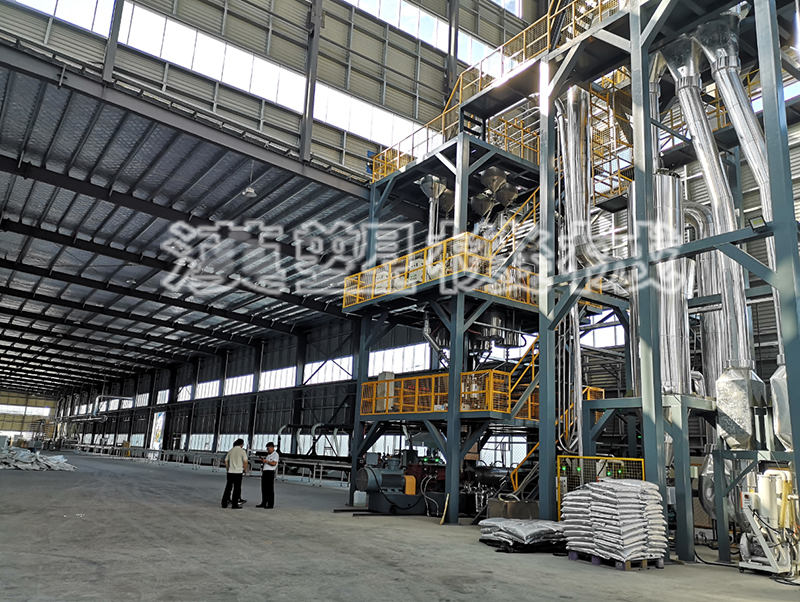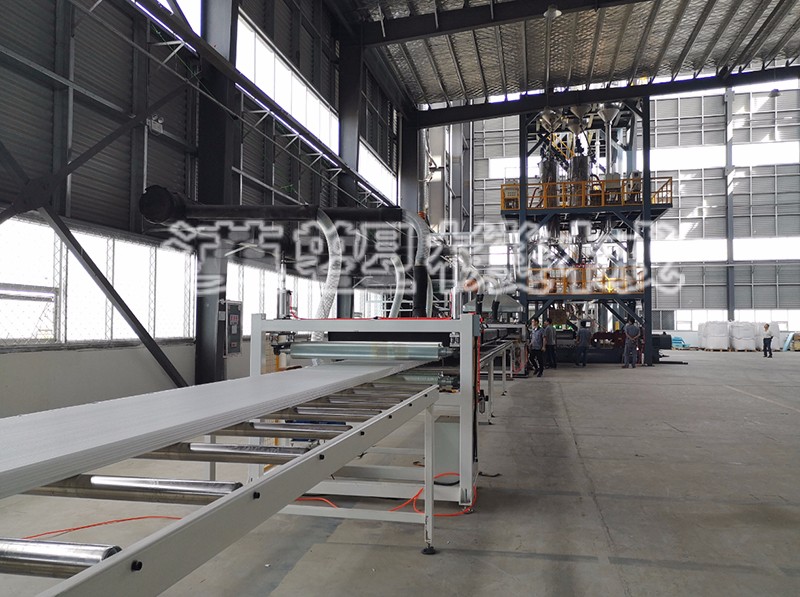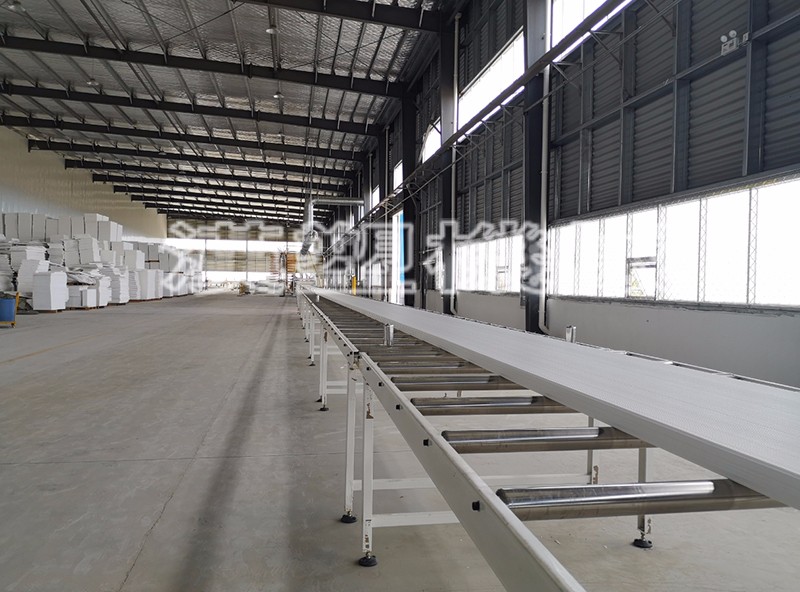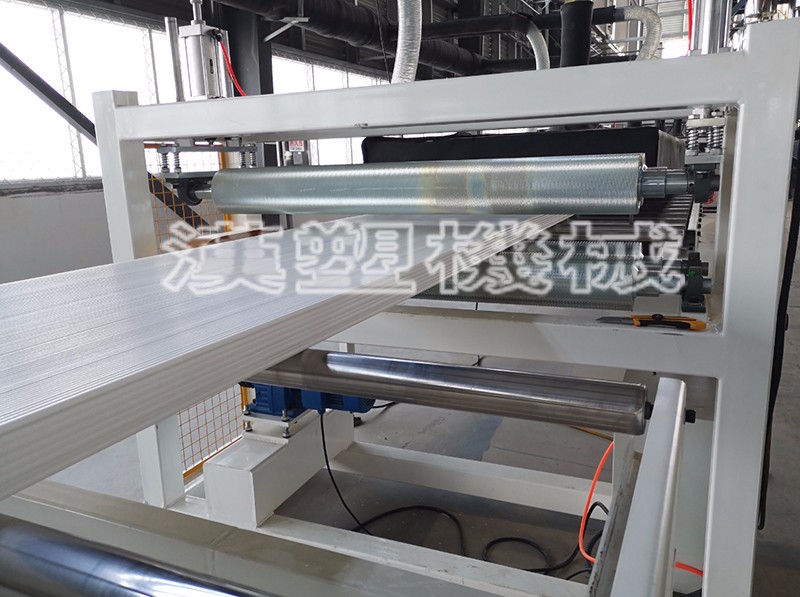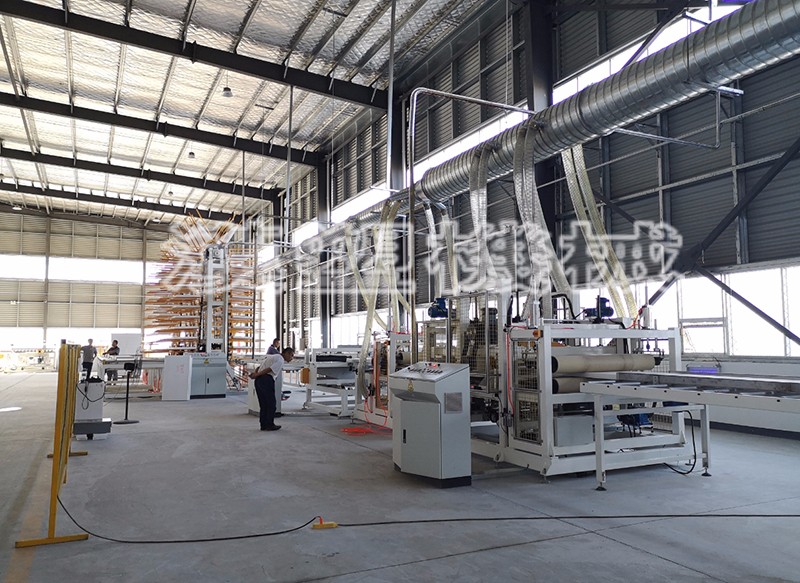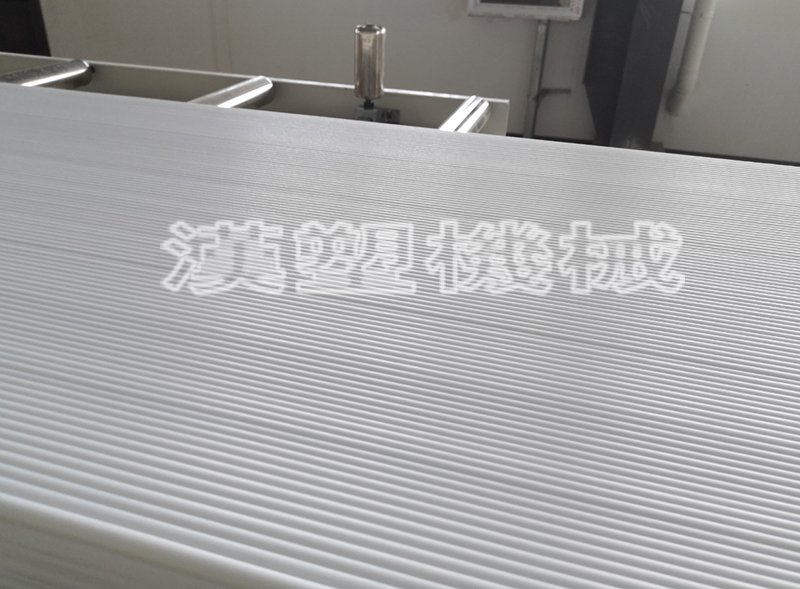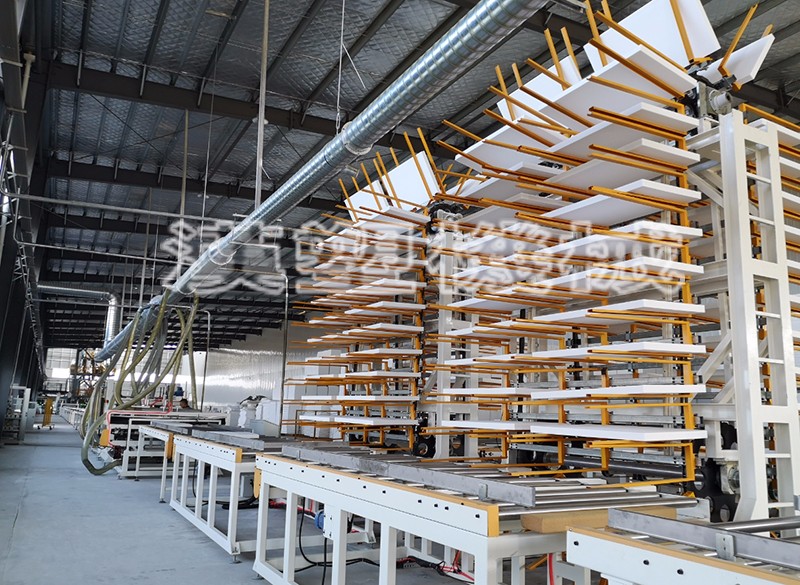 PET泡沫片材概述
PET泡沫芯材,主要成分为聚对苯二甲酸乙二醇酯(Polyethylene terephthalate),俗称涤纶树脂。PET泡沫是一类闭孔热塑料结构泡沫,具有一定的剪切、压缩强度,因此常被用于夹层结构材料芯材,被广泛应用于建筑、公路运输、轨道交通、航空、船舶、风电等领域。
PET foam is a type of foam with thermoplastic structures,a certain of cutting and compression strength.Hence,it is often used in core materials with sandwich constructions,architecture,road transportation traffic,new energy automobiles,aviation,shipping and wind electricity.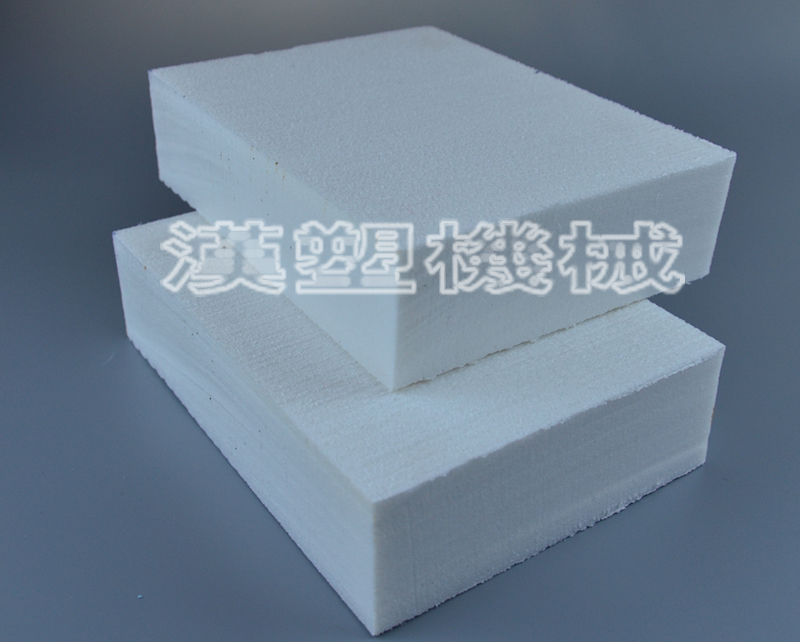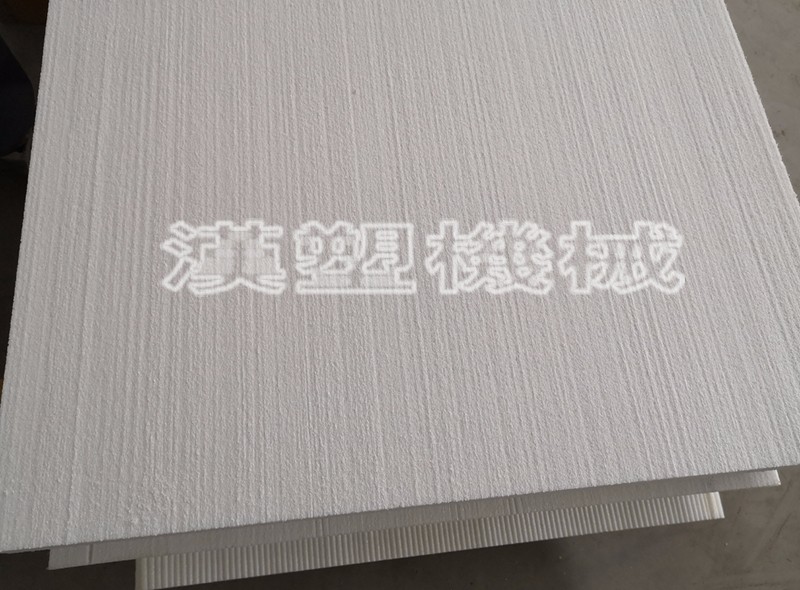 PET性能优势
1、加工便利:通过热成形,可以实现复杂的形体结构,且在加热状态下热稳定性良好。
2、良好的力学性能:具有良好的剪切、压缩性能。
3、可重复利用:在生产过程中边角料、切屑可以重新利用制造新的材料。
4、有利于环保:传统PET泡沫在生产时使用氟化物作为发泡剂,会对环境及人体健康产生一定影响,但目前最新的PET发泡技术可以利用生产过程中产生的二氧化碳作为发泡剂,因此可以做到温室气体零排放,非常利于环保。
5、耐高温:在加工过程中可以短时间承受150℃左右的温度,在使用寿命内则可长时间承受100℃左右的温度。
Performance advantages
Convenient processing:Thermal foaming can forge complicated shapes and structures.Heat stability is still maintained in heating condition.
Favorable mechanical property:Excellent cutting and compression performance.
Recyclable:Reused to make new materials.
Environmentally-friendly :Traditional PET foam utilizes oxide as foaming agent,it may pose some negative influences on the environment and human health.However,our company's PET foaming technology utilizes carbon dioxide as the physical foaming agent,so it doesn't discharge greenhouse gases,and good for the environment.
High temperature resistance:It can ensure 150℃ for a short while during process,with service life ,it can endure the temperature around 100℃ for long periods.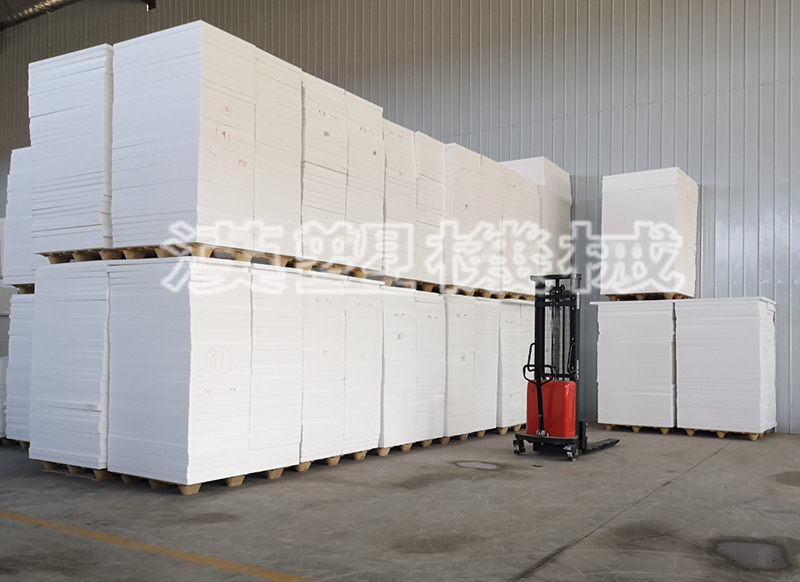 PET性能指标
| | | | | | | | | |
| --- | --- | --- | --- | --- | --- | --- | --- | --- |
| 表观密度Apparent density | 压缩强度Compression strength | 压缩模量Compression strength modulus | 拉伸强度Tensile strength | 拉伸模量Tensile modulus | 剪切强度Shear strength | 剪切模量Shear modulus | 剪切撕裂伸长率Shear breaking elongation | 室温导热率Thermal conductivity at room temperature |
| Kg/m3 | N/mm2 | N/mm2 | N/mm2 | N/mm2 | N/mm2 | N/mm2 | % | W/m.k |
| 105 | 1.4 | 90 | 2.3 | 110 | 0.9 | 21 | 15 | 0.034 |
| 115 | 1.8 | 110 | 2.9 | 145 | 1.0 | 23 | 15 | 0.035 |
| 135 | 2.4 | 140 | 3.3 | 175 | 1.3 | 30 | 12 | 0.036 |